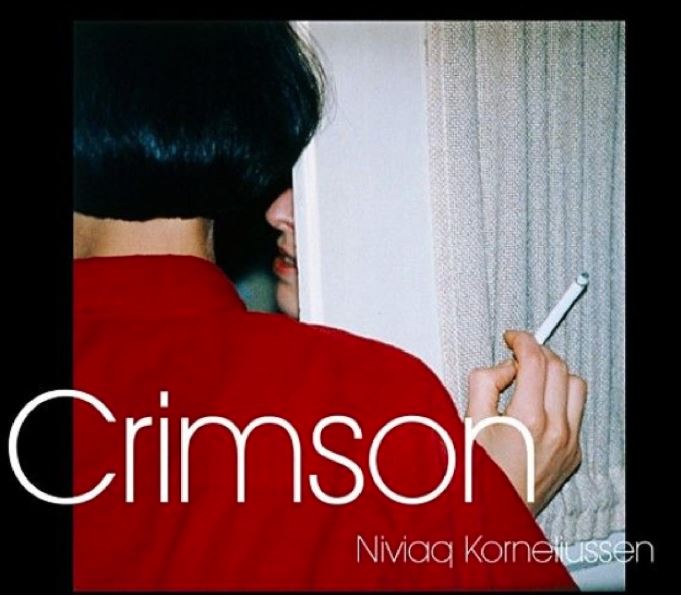 18 Feb

Crimson

by Niviaq Korneliussen, Virago Press 2019 Translated from Danish by Anna Halager.

Review by Sylvia Kinder November 2019

The author, Niviaq Korneliussen is a proud Greenlander, 26 years old, a lesbian, and now a published writer with her first novel. Crimson, originally published in 2014, in her native language Kalaallisut (Greenlandic Inuit), and Danish, was translated into English in 2018.

With a small population of almost 57,000, Greenland is a very large country, an autonomous country of Denmark. I knew little about Greenland until I attended the 2019 Sydney Writers Week and listened to Niviaq Korneliussen talking about her book. Raised on an island in the South of Greenland, Niviaq has a strong affinity with the land and culture. She has lived in Denmark and traveled, but has chosen to return to live in Greenland.

Niviaq speaks English, (her third language), fluently. She explained that her novel is based on her own experience and that of her friends. The social problems in Greenland; high suicide rate, alcoholism, high rates of HIV, domestic violence and unemployment, are reflected in the lives of Niviaq's characters.

The book opens with Fia, the main character. Her heterosexual partner is trying to reach her emotionally but their relationship is falling apart. Fia later falls in love, unrequited, with the partner of another woman, and in a process familiar to many of us, struggles to understand her sexual longings for women.

Each of the five chapters focuses on a different character. We meet Ivik. She is in a lesbian relationship but is tormented, trying to figure out if she is male or female.

Arnaq, an intelligent journalist, is plagued by the abuse suffered in her early life. At first I disliked her promiscuous behaviour, her insensitivity to others, the heavy drinking and so on but gradually we see, as the story unfolds,  a sad, damaged woman whose faults lay in her social situation more than her personality

Inuk, Fia's brother, sees Greenland as a prison and has to escape to Denmark where he sees himself as recovering from the damage done to him by living in Greenland.

An interesting aspect of the Kalaallisut language is the lack of gendered pronouns. In addition many names can be male and female. The old culture had fluid relationships with monogamy being just one option. The overlay of western culture on Greenlandic youth and the three hundred years of Danish control, has led to many of the problems faced by all indigenous peoples today.

Niviaq's writing style is intriguing; for example, she uses internal monologues, standard narrative styles and phone text communications.

Greenlandic words are included in a glossary and names are explained for their meaning.

You may be wondering by now what is the outcome of these stories, this novel?

Well, can I suggest you read the book?